Itch Relief Roller Bottle With Essential Oils
Preview: Mix up some quick relief for bug bites with an itch relief roller bottle made with essential oils.
We've been outside in the evenings enjoying the cooler weather that nighttime brings. However, it also seems to bring out mosquitos and other biting insects.
And as an avid gardener, I spend a lot of time outdoors anyway, day and night.
And unfortunately, I often get my share of insect bites. I realized the other day that I was out of my itch relief cream. While I love using herbs to make homemade salves and ointments, sometimes I just don't have the luxury of letting the herbs steep to make an oil infusion.
So I wanted to share an itch relief roller ball that uses essential oils to calm the itching due to bug bites. This can be mixed up in a matter of minutes to bring soothing relief to an itchy bite from mosquitoes, fleas, fire ants, and no-see ums.
Roller bottles are the perfect size to take along in your purse or add to your first aid kit. Carry it with you on camping trips or other outdoor activities.
You can quickly dab a bit of this bug bite relief roller ball on the affected area to provide immediate pain relief and start the healing process.
Affiliate Disclosure: Please note that some of the links in this article may be affiliate links and I may receive a small commission if you purchase something through a link. It will not change your cost. As an Amazon Associate, I earn from qualifying purchases. For more information, see my disclosures page.)
Essential Oils That Provide Itch Relief
There are many essential oils that provide itch relief. I've listed a few of them below.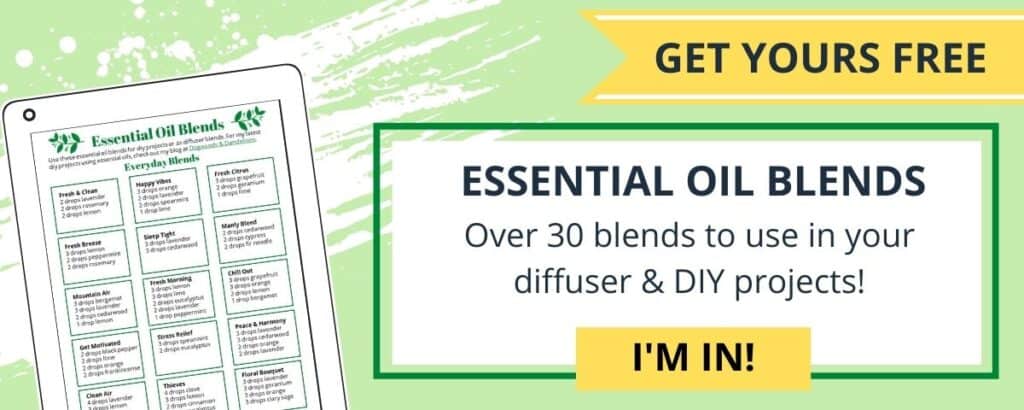 basil – Has both anti-bacterial and anti-inflammatory properties. Don't use if you are pregnant or nursing.
bergamot – Can be phototoxic. Don't use this oil if you will be in the sun in the next 24 hours. (I didn't use it in my formulation below because I'm outside every day.)
eucalyptus – Don't use if making the formulation for children under 10 years of age. (It's not included below.)
lavender – One of the oldest essential oils that has anti-inflammatory properties and is still widely used today.
lemongrass – Often one of the active ingredients used in insect repellent sprays.
peppermint – Has anti-bacterial properties.
Roman chamomile – Can be expensive. If you don't have it, just leave it out or substitute it with rosemary or lemongrass essential oil.
rosemary – Don't use rosemary oil on children under the age of 6.
tea tree oil – Used to treat a variety of skin conditions.
I've tried to stick to the most common ones in my itch relief roller bottle formulation so that you don't feel like you have to buy a lot of new essential oils to make my recipe. This doesn't mix up quickly if you don't already have many of the oils.
However, if you do need to buy some new oils, my favorite essential oil company is Plant Therapy. They offer free shipping (even on just one oil) so it makes it easy to purchase anything you need.
Supplies You Will Need to Make an Itch Relief Roller Bottle
You actually don't need many supplies to make a roller ball.
a 10mL amber glass roller bottle (or blue glass bottle) – These come with the bottle, the cap, and the stainless steel ball.
fractionated coconut oil or grapeseed oil or your favorite carrier oil (Jojoba oil or sweet almond oil are two other options.)
small funnel to fill roller bottles
5 drops of lavender essential oil
3 drops of Roman chamomile essential oil
3 drops of peppermint essential oil – Leave out if using on children under 6 years of age or use lemongrass.
3 drops of tea tree essential oil
If you don't have one or two of these oils, you can just leave them out. The roller ball should still provide some relief for itching.
I tried to use common essential oils that most people would have around the house. But you can also switch it up with some of the other essential oils listed above.
How to Make a Roller Bottle
Add essential oils to an empty roller bottle, using a funnel if needed. Fill the remainder of the bottle with fractionated coconut oil or grapeseed oil. Add roller top and the cap. Shake well.
Apply to itchy bug bites no more than 3 times a day. Shake before using each time.
Be sure to label your itch relief roller bottle. Store the roller bottle out of reach of children.
Do not use this over large areas of the body. This is for spot treatment only and should only be used on minor skin irritations.
A small amount of this product should be all you need. If you have a rash or bug bites covering large areas of the body, seek medical treatment immediately.
If you don't want to make your own anti-itch roller bottle, you can order one directly from Plant Therapy.
This essential oil blend is one of the best essential oils I've found to reduce the itchiness associated with mosquito bites, bee stings, and other biting insects.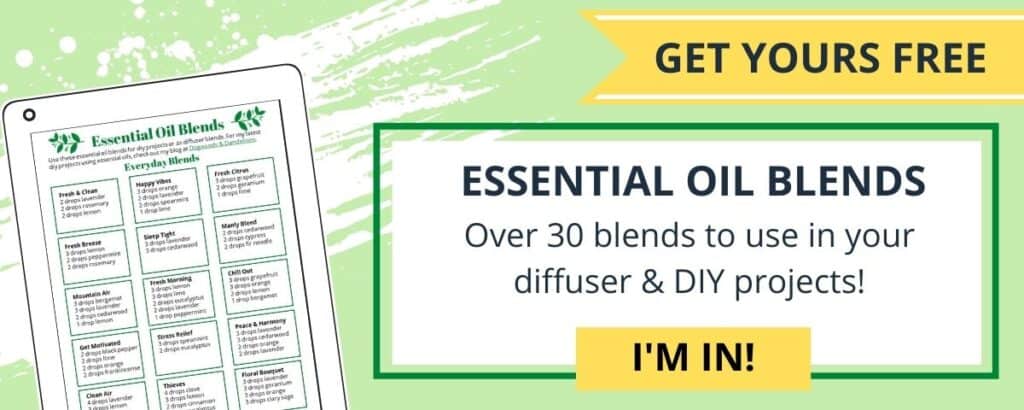 Medical Disclaimer
I am not a doctor or medical professional. This information is intended for informational and educational purposes only. It is not a substitute for professional medical advice.
This information has not been evaluated by the FDA and is not intended to diagnose, treat, cure, or prevent any disease. Never ignore professional medical advice.
This roller bottle is for external use only. If you have any allergic reactions stop use and seek medical help immediately.
Don't use on animal bites or puncture wounds. Seek a medical doctor immediately for any wound that is bleeding heavily.
Use this itch relief roller ball at your own risk. I am just sharing what has worked for my family and me.
Related Posts