Homemade Gifts From The Kitchen
When looking to give gifts to people, it can get very expensive, especially at Christmas time. But we all want to show our love to others. One way to keep costs down is to give a homemade gift. Have you considered giving homemade gifts from your kitchen?
Homemade Gifts Can Be A Blessing
I often try to help people out around the holidays by giving a gift that will help another family out. Whether it's cinnamon rolls to serve Christmas morning (This one has been a huge hit!) or some seasoned nuts to set out for a party they are hosting, providing a useful homemade gift is often a gift people love to receive.
Gifts from the kitchen can especially bless older family and friends. Many times, they don't need (or even want) expensive gifts or something else to dust. A few homemade treats or freezer meals can really make an elderly person feel loved and appreciated.
So I set out to find some new and different gifts from the kitchen. Below, I've linked to many different types of gifts from the kitchen, from sweets to breads to several more unusual gifts your people are sure to love.
Affiliate Disclosure: Please note that some of the links in this article may be affiliate links and I may receive a small commission if you purchase something through a link. It will not change your cost. As an Amazon Associate, I earn from qualifying purchases. For more information, see my disclosures page.)
Sweet Treats From The Kitchen
Homemade sweet treats are always fun to give as gifts, especially if it's not something the recipient would make him/her self. Try one of these ideas the next time you need to give a gift from the kitchen.
Fudge Recipes
Fudge makes an easy, yet delicious gift. Many people give fudge only at Christmas, however I think most people would love to receive fudge anytime of the year. And there are so many different varieties as I think you'll discover when you see the recipes below. Who knows, you may discover a new favorite fudge yourself.
Orange Chocolate Fudge kicks plain ol' boring fudge to the curb. With more of a gourmet flair, this fudge recipe only takes 4 ingredients and 7 minutes to make.
This gingerbread white chocolate fudge looks so pretty and is definitely a different fudge flavor. This recipe is also quick to make but don't forget the cute sprinkles.
This bourbon chocolate fudge is loaded with pecans and has a hint of bourbon and would make a great gift for the bourbon lover on your list.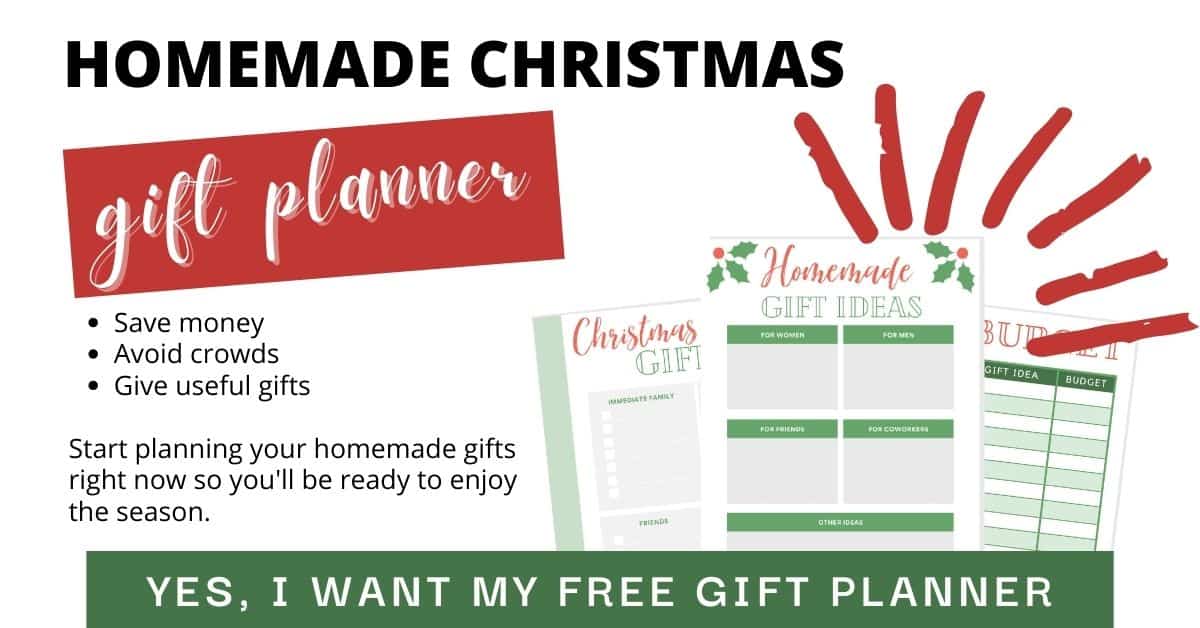 Wonderfully sweet and delightfully gooey, this vegan chocolate fudge recipe is…dare I say it… almost healthy! Made without condensed milk (and sugar!) it uses dates to sweeten the fudge and provide some added fiber. This would be the perfect sweet gift for diabetics.
And another vegan fudge recipe, this peppermint fudge combines velvety chocolate, indulgent peanut butter or the nut butter of your choice, and peppermint extract for the perfect flavor. This recipe can also be made keto-friendly by using keto chocolate chips and natural peanut butter.
Chocolate amaretto swirl fudge is a marvelous blending of chocolate, vanilla, and almond combined to make this lush and decadent fudge recipe. You can add food coloring to make it appropriate for the seasons or leave out the coloring if you choose. You can also switch out the extracts in the fudge for different flavor choices. For example, flavors like orange, peppermint, hazelnut, birthday cake, etc. would all be delicious choices!
And last, but not least, rocky road fudge would make a wonderful gift. I think this may have to make an appearance at our house this year. One of my sons is a huge marshmallow fan and I think this would totally rock his world.
Candy Recipes
Jewel box truffles are simple to make but look so beautiful packaged to give as gifts. These are so easy, if you can melt chocolate, you can make them. This would also be a great way to use up a random assortment of sprinkles you have in the kitchen.
Peanut brittle is always a favorite candy to give at Christmas. I love that this recipe doesn't use corn syrup.
This nutcracker bark is a crunchy, salty mix of nuts enrobed in lots of dark chocolate. This recipe even has printable tags for easy gift giving. Sue also gives the best tips about how to package this up for a pretty presentation.
Spice Blends & Finishing Salts
I love giving spice blends. They are something that almost anyone can use, no matter their diet. Even vegetarians can season their vegetables with a lovely mixture of a variety of spices. You can mix up several different blends and gift them in cute spice jars or these adorable jars. Just be sure you label each mixture and a cute card with instructions would also be extremely helpful.
This BBQ rub is perfect for the man who loves to grill. It can be used to season chicken, pork, or steak. This would also make a great Father's Day gift.
This poultry seasoning blend from Nourish Plate is a must-have in every home! It's used to flavor chicken, turkey, stuffing, gravy, and much more. It's tasty and easy to make using just a few simple ingredients.
Creole seasoning might not be a seasoning blend that everyone keeps on hand, but it should be. It takes just 5 minutes to whip up and effortlessly adds amazing southern flavor to your favorite dishes. Even better, this seasoning blend is made with a few everyday ingredients you already own.
We love burgers around here and this burger seasoning from Snappy Gourmet will really up your hamburger game. This is an easy all-purpose DIY spice blend that is perfect for all kinds of burgers including beef, chicken, turkey, pork, or even veggie burgers! Even if you (or your gift recipient) tends to buy pre-formed burgers, a little bit of this seasoning sprinkled on top will go a long way towards making your burgers more flavorful.
This cajun season blend can be adjusted to taste by adding more or less cayenne pepper and black pepper. If you love cajun food, the secret ingredient to making them taste as amazing as what you get at a cajun restaurant is this amazing seasoning mix.
This set of 3 finishing salts would make an amazing gift for any foodie. You could choose to gift one or all 3 as a cute set. With a Citrus salt, Mushroom salt, and Dill salt, you are sure to find something for everyone.
And for another finishing salt idea, try this rosemary, orange, & thyme flavored herb salt. It's perfect for seasoning & finishing foods like poultry, fish & vegetables and it's absolutely gorgeous in a jar.
Gifts To Give In Jars
This Instant Pot pumpkin butter looks absolutely amazing. If you haven't heard of pumpkin butter yet, think apple butter but with pumpkin. This is a thick spiced spread that combines pumpkin with apple juice and warming fragrant spices. Yum! Add a loaf of homemade bread with this butter for the perfect hostess gift.
Canned blueberry syrup would be an amazing gift for the family that loves Saturday morning pancakes. Of course, you don't have to can this blueberry syrup. It will store quite well in the refrigerator for a few weeks.
And if maple is more your style, this whipped maple butter from The Gracious Pantry looks so good I wanted to lick my laptop screen. If you are on my gift list this year, stop reading right here. You might be getting a jar of this because I'm definitely making some! But we will have to see if there is any left to share! 🙂
Homemade Gifts From The Kitchen That Aren't Sweet
While we all love sweets at Christmas time, usually most of us eat too many. And all that sugar isn't necessarily the best for our health. Why not give a gift that is a bit healthier this year? The recipes below are better for you and contain very little sugar (if any at all). Several of these recipes would be perfect for your health conscious friends or diabetics.
This friendship bean soup mix from Freebie Finding Mom looks so good and is so easy to mix up. This recipe creates a hearty, tasty soup that any friend is sure to appreciate. It's perfect for the on-the-go individual who struggles to find time to prepare home-cooked meals or the perfect dinner when flu season hits. Kelli even has a printable label to attach to the jar making this homemade gift idea super easy.
Three bean chili mix looks so pretty in a mason jar and tied with a pretty ribbon. And it would be easy to make quite a few of these without blowing the Christmas budget.
Another delicious non-sweet gift would be carrot top pesto. This recipe from Diana at Little Sunny Kitchen is also vegan-friendly and would make a great hostess gift with a pack of crackers or pita chips.
If you have a sourdough starter, these easy no-waste sourdough crackers would make a lovely gift. These flavorful, yet not too tangy crackers make a perfect snack or addition to a charcuterie board.
And these savory rosemary spiced nuts would be a great hostess gift or gift for someone who can't (or shouldn't) have much sugar in their diet. You can use any combination of nuts you choose. There are lots of neat packaging ideas in this post as well so not only will your gift be delicious, it will be cute too!
Other Homemade Gifts From The Kitchen
I didn't list any cookie recipes here, because so many people have a favorite cookie recipe they like to bake and give. But if you need a cookie recipe, try these homemade meringue cookies. You can add sprinkles to decorate them for any occasion.
Homemade cinnamon rolls make a great gift that the recipient can freeze until Christmas morning. If you don't like cinnamon rolls, check out the other variations in the post.
Not entirely "from the kitchen" but these stenciled flour sack towels can be given with any of the above treats or even used as the "wrapping paper" for the homemade gift. Don't let the stenciled part scare you off. These are really simple to make.