How to Create A Garden Plan
Inside: Learn how to create a garden plan for your backyard vegetable garden.
If you are starting a garden, you need a garden plan. A garden plan will help make sure you have room for everything you want to plant. There is no need to purchase plants you don't have room to grow. So let's learn how to create a garden plan to ensure you get the most from your new garden.
This tutorial is designed for raised bed gardening. While some of the principles apply to growing a garden directly in the ground, growing in raised beds does allow you to grow plants a bit closer together.
Even though I have a fairly large garden area, I still have my garden marked off in beds. This allows me to grow a bit more in the area. I also only walk in designated areas so that I don't compact the soil in the growing area.
Having garden beds also means I don't need to till each year which saves time when I'm ready to plant. And not having to till means less work for me, plus I am able to preserve the natural habitats of the earthworms and other garden helpers.
Measure Your Planting Areas
The first step to creating a garden plan is to measure your planting areas. You need to know what size garden area you will be working with.
While it doesn't have to be exact, the more accurate you are, the better your plan will turn out. You can reduce the size of the walkways on your plan to save space if necessary.
Even if your area isn't square or rectangular, measuring your garden area will be helpful in determining how much you can plant in that area.
Affiliate Disclosure: Please note that some of the links in this article may be affiliate links and I may receive a small commission if you purchase something through a link. It will not change your cost. As an Amazon Associate, I earn from qualifying purchases. For more information, see my disclosures page.)
Sketch Out Your Garden
Once you have all your dimensions, grab a pencil and a ruler and some graph paper to sketch out your garden. If you have a small garden, you can usually use 1″ of graph paper for each foot (like the sample 4′ x 12′ plan pictured near the end of the post).
If you have a larger garden (like I do) each inch of graph paper will represent 2 feet of garden space (see examples below).
Please note: If this is your first year growing a garden START SMALL. Don't try to grow all the things your first year. A small 4-foot by 8-foot garden can grow a surprisingly large amount of food for your family.
Once you have the area of your garden sketched out, I recommend taking a pen or a marker and tracing an outline around the perimeter of the garden on your sketch.
The reason I recommend this trick is because you are most likely going to be erasing. Since the outline is in pen or marker, you won't have to redraw it each time you change your garden plan. It usually takes me arranging and then rearranging my plan to get it just the way I want it.
Determine how your garden is oriented. Does it face south? East? Mark that on your garden sketch.
Next, mark off the plan in one-foot blocks. (See picture above.) If your garden is not square or rectangular, just estimate it as best you can.
By using this method, you can figure out how many of each type of vegetable to plant in each space. It is easier to figure the number of plants you need off the square foot garden concept, so that is what we will be doing here.
If you have an unusual-shaped garden, don't forget to leave room to access your vegetables. Ideally, you need a small walkway every three to four feet of space. It is difficult to reach the middle of a garden bed that is much deeper than 4 feet.
If your garden area borders your house or a building, I would only make it 3 feet deep unless you plan to allow a path through the middle. It would be awful to plant some delicious tomatoes at the back of your garden but not have a way to pick them!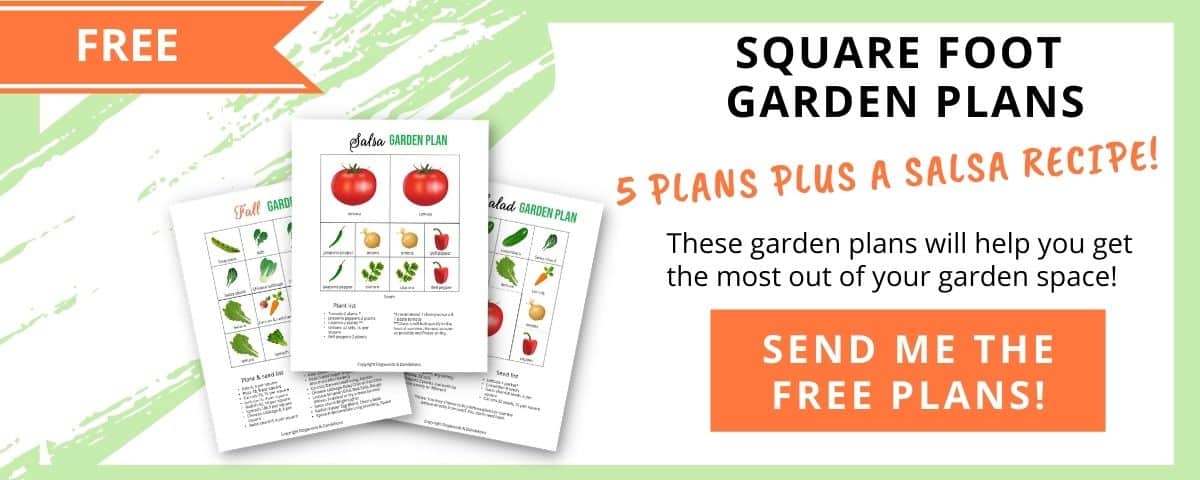 Proper Plant Spacing Is Critical When Planning Your Garden
If you haven't already, make a list of what you want to plant in your garden. I recommend dividing the list into two parts – the vegetables that you "must grow" and the "vegetables that would be nice to grow" if you have room.
Since we are designing our plan using the square foot gardening method, I have listed how many plants of each type you can put in one square. However, a few larger crops (tomatoes, squash, and zucchini, for instance) will take up more than one square. They are noted in a separate list below.
If you prefer not to use the square foot method to space your garden, you can look at each seed packet or plant tag and see how far apart to space your vegetables.
How Many Plants Should I Plant Per Square?
These Plants Need Several Squares for Each Plant: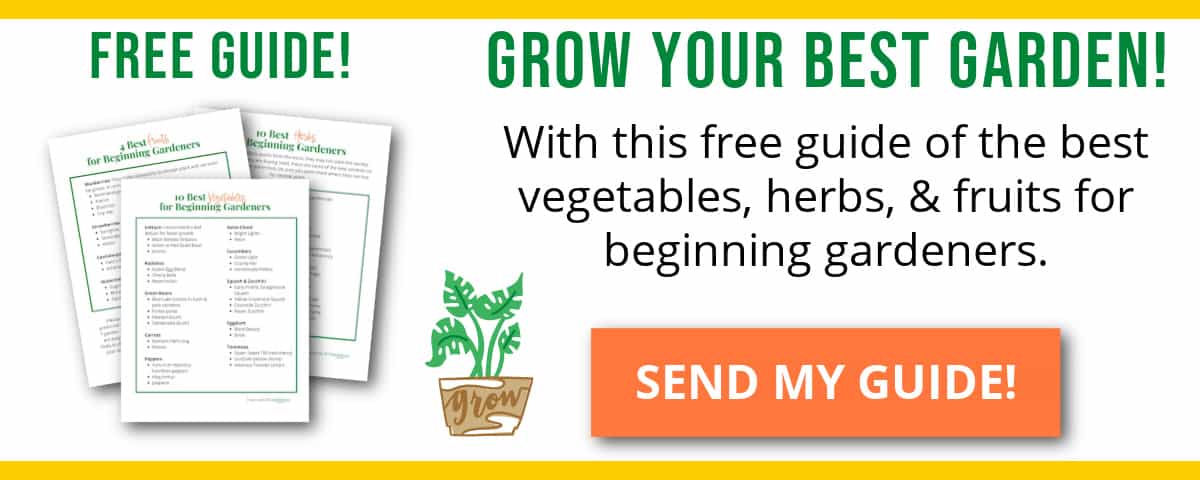 Row Gardening vs. Gardening in Beds
If you are used to row gardening, you may notice that we are planting closer together. That is because in raised or framed bed gardening, you can plant more intensively. The plants will be closer together which will help shade the soil resulting in less moisture loss and less weeds. This means less work for us! Yay!
If you make out your garden plan and have a few squares left over, I recommend adding a few flowers. Not only do they provide beauty for your garden, but they are great for attracting bees to help pollinate your vegetables.
Several varieties, such as marigolds and nasturtiums, can also help repel insects. I have included marigolds in this plan since they are easy to find at garden stores and they are easy to grow.
But Row Gardening is Best for a Few Crops
A few crops I still prefer to plant like traditional gardening. I have found that beans and peas still do better in rows. I find it is much easier to pick them, and the peas have to be grown on a trellis anyway.
But when I plant them, I plant them very thickly on either side of my trellis, so I really have two, wide rows instead of a single thin row like older gardens.
I've recently experimented with growing peas and pole beans on a tomato cage. This is an easy way to provide a trellis for them without much expense. This has worked really well for growing them in a small area.
I also grow cucumbers on a tomato cage too. This saves space and keeps the fruit much cleaner.
For more information on Square Foot Gardening, I highly recommend the book, "All New Square Foot Gardening" by Mel Bartholomew. I don't follow his advice exactly, but my plan is loosely based on his ideas.
Sample Garden Plan
Below is a sample plan I drew out for a 4′ x 12′ garden bed. The cucumbers and peas will need to be grown on a trellis. You can buy garden fence posts and trellis netting or welded wire fencing to grow them on. You will also need to purchase wire tomato cages for the tomato plants.
Be sure to get fence posts that are at least 5 feet tall and wire tomato cages that are at least 54″ tall. (I recommend checking your local home improvement store for these items, as prices will probably be cheaper, however, I wanted to show you examples of what I recommend.)
Designing Your Garden Area
As you are designing your garden area, keep in mind that taller plants need to be to the north or west side of the garden area so they don't shade the shorter crops. This plan is designed to be flexible, so change out any veggies you don't like with something you will eat, heeding the space and height recommendations above.
If you are purchasing your seeds from a seed catalog, and need some help understanding what all the terminology means in the catalog, check out my post on How to Understand a Seed Catalog.
If you have any questions about this garden plan or how to make your own plan, please let me know in the comments. I love helping others learn to grow their own food!
And if you don't want to make your own garden plan, I've got pre-made plans just for you. The plans are for 4′ by 4′ square foot gardens, but you could easily put two together to make a 4′ x 8′ garden, which is the perfect size for a beginner. You can get them by signing up below.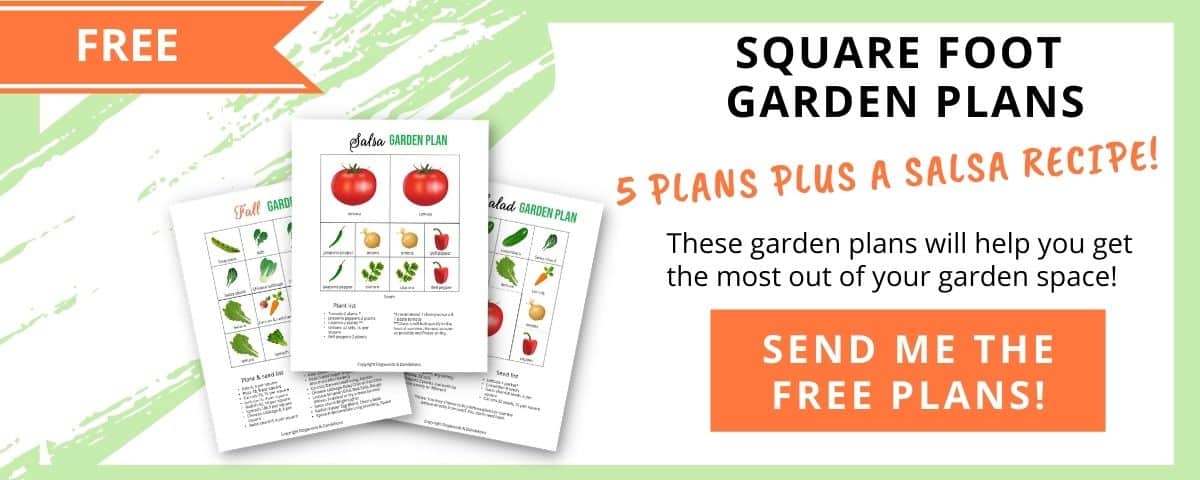 Related Posts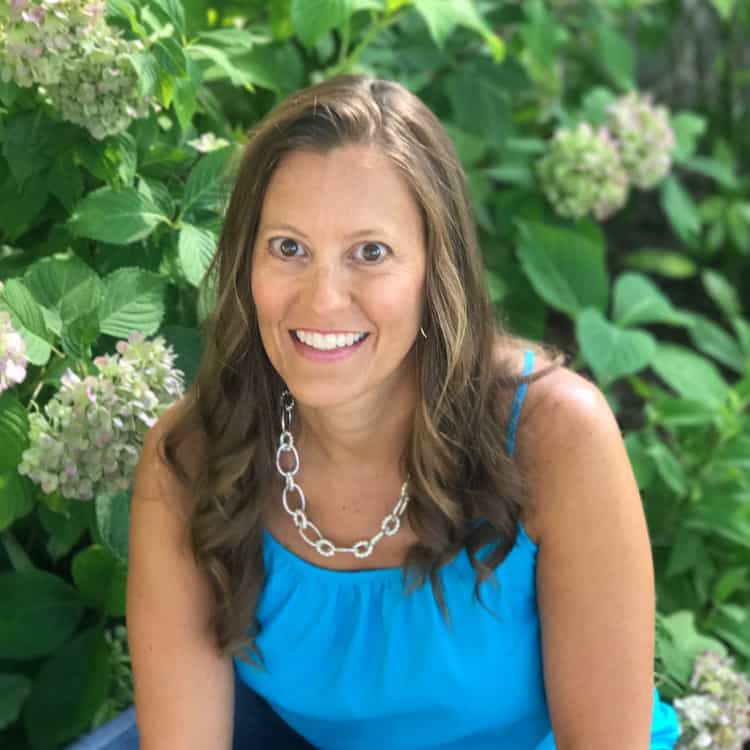 Meet Julie
I'm a farm girl born and bred in North Carolina. I've been growing a vegetable garden for over 20 years (and helping my Mom grow hers even longer). I've been raising chickens in my bathtub and backyard for 12+ years. I believe that homegrown food can be made simple. Let's get started.