How to Use Black Plastic In Your Garden
Using black plastic can be an easy way to start a garden. It helps control weeds and conserve moisture. In cooler climates, black plastic will raise the soil temperature, allowing to get your garden started a bit earlier.
By growing your vegetables in plastic, you can save time by weeding and watering much less often.
If you aren't sure about using black plastic in your vegetable garden, my post, Is Gardening With Black Plastic Right For You? may help you decide.
Affiliate Disclosure: Please note that some of the links in this article may be affiliate links and I may receive a small commission if you purchase something through a link. It will not change your cost. As an Amazon Associate, I earn from qualifying purchases. For more information, see my disclosures page.)
What Kind of Black Plastic Should I Buy?
If you want to use black plastic in your garden, you need to purchase a roll of thick black plastic (at least 4 mil, but 6 mil will last longer). Most hardware stores, garden centers, and home improvement stores carry it, but it can also be purchased on Amazon. It is sometimes called black plastic sheeting.
Most rolls of black plastic come in 10-foot wide rolls. Anything larger can be hard to work with. Sometimes you can find 3-foot or 4-foot wide rolls which are great if you want to use it on gardening beds or raised beds that are those widths.
You don't want to use clear plastic since it will allow the light through. It won't smother the weeds so the roots will be competing with your vegetables for water and nutrients. (The dark color of the black plastic is what inhibits weed growth.)
Why Use Black Plastic?
You may be wondering why you should use black plastic mulch in the first place. Well, sheets of black plastic placed over the garden have many benefits.
First, black plastic uses the sun's heat to warm the soil. Secondly, the high temperatures under the plastic will kill off any existing weeds.
Thirdly, the plastic will prevent new weed seeds from germinating so you will have a virtually weed free garden without the use of herbicides.
When Should You Roll Out The Plastic?
If you can get the plastic on the garden area in late winter or early spring, it will start to prevent weed seeds from germinating. It will also smother existing grass and weeds and allow them to start to die before you are ready to plant.
Additionally, the black plastic will help heat up the soil so you can get a bit earlier start growing vegetables, especially heat-loving crops like tomatoes and peppers.
How to Use the Black Plastic in Your Garden
Before ever rolling out the plastic, you need to decide where you are going to start your new garden. Measure the garden area carefully so that you can determine the best way to place the plastic.
It is also a good idea to water the area thoroughly and add a layer of fertilizer before covering it with plastic. This will allow plenty of moisture and nutrients for your plants later on.
If you plan on installing a soaker hose, it should be put down before covering the garden with plastic.
You want to roll out the plastic over your garden area and cut it to fit. I have 4-foot wide garden beds and only put plastic on the growing areas, not in the walkways, but you can certainly cover your whole garden if you would like. I covered my whole garden with plastic when I had a much smaller garden.
As you are rolling out the plastic, anchor it down with rocks, bricks, or boards to keep it from blowing away. You can also purchase gardening staples to hold the plastic in place.
However, if you live in a windy area, I would still add some large rocks, bricks, or concrete blocks to anchor the plastic and keep it from billowing up.
When you are ready to plant, there are a few different methods to use, depending on whether you are transplanting plants into the black plastic garden or whether you are planting vegetables from seed. I've outlined those methods below.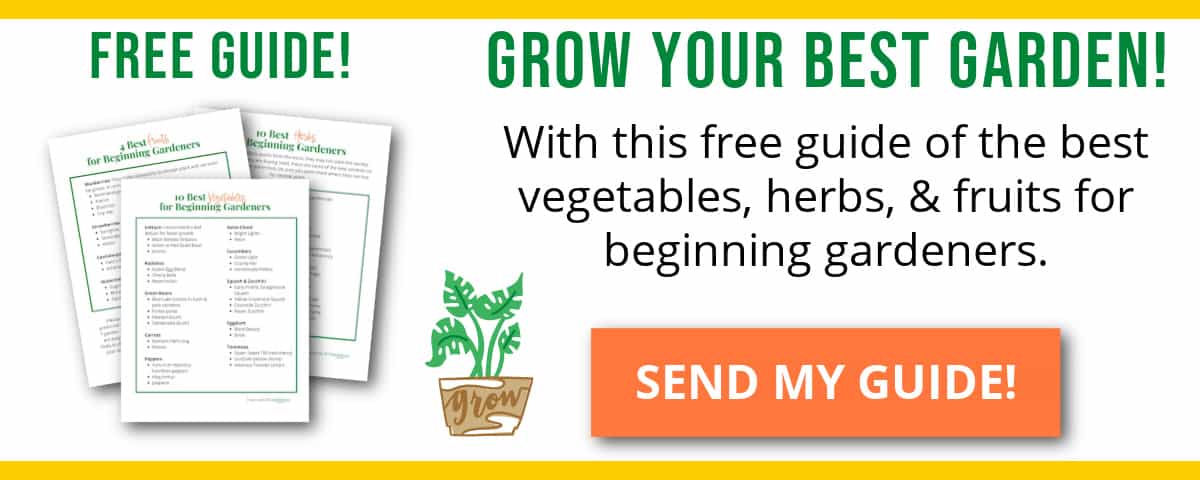 Transplanting Plants
Depending on what you are planting, there are several ways to put your plants into the ground. If you are transplanting plants, the easiest way is to cut an "X" in the plastic where you want to put your plant. (See pictures below.)
The "X" needs to be large enough to get your trowel in to make the hole for your transplant, but you don't want to make it any bigger than necessary. Once you have your "X" cut, dig out a hole wide enough and deep enough to put your plant in, piling the dirt on the plastic beside the hole.
Gently place the plant in the hole and use the dirt to fill in around the plant. (I typically add a handful of compost to the hole as I am planting.) I find it easiest to fold the plastic flaps made by my "X" down into the hole just a bit and cover them with dirt.
If you don't want to bother cutting into the plastic, Gardener's Supply has this nifty black plastic that already has perforated holes in it. You just punch out the small holes where you want to plant your veggies. It comes in a four-foot wide roll which makes it perfect for a raised bed too.
Planting Individual Seeds or "Hills" of Seeds
If you want to plant individual seeds, such as marigolds or peppers, you will need to cut an "X" in the plastic like above. Dig a hole however deep your seed packet says you need to. Drop 2-3 seeds in each hole and cover with dirt.
When planting things like melons or squash the seed packet will usually say plant 3-5 seeds per hill. I use the same method I just described, but drop 3-5 seeds in the hole. Then cover with dirt as usual.
Because the produce rests on the plastic and not on the dirt, it usually stays much cleaner. Since I don't usually spray my produce either, I've been known to eat many things right from the garden.
Planting a Row of Seeds
If you are planting a row of something, beans or peas for instance, it can be a little trickier. I always plant wide rows of veggies so I cut a flap in the plastic (see photos below).
Then I dig a trench with my trowel or a hoe and sow my seeds quite thickly. (This is not what the back of the package is going to tell you to do, but I've done it this way for years without any trouble! You get more veggies in a smaller space this way.)
Cover the seeds with dirt and anchor the flap of plastic with a few rocks or a board so it does not cover the newly sown seeds and prevent them from germinating. Once the seeds are several inches tall you can remove the board and tuck the flap of plastic up against the base of the plants if you wish.
Using Plastic Makes Managing Your Garden Easier
Using black plastic in your garden is a great way to manage your garden with the fewest weeds and the least amount of water. If it is very dry, you can water the plants occasionally by using a watering can or hose to direct the water to the holes in the plastic.
Seeing my garden after a two-week vacation and no rainfall, sold me on this method. I also had very few weeds to pull on my return. For me, this was an easy way to simplify my life (no watering or weeding). It actually allowed me to spend more time growing delicious veggies to eat!
What to Do With the Plastic at the End of the Season
At the end of the growing season, I will often remove the plastic so that I can add soil amendments. I have been able to successfully reuse the plastic for a couple of years.
The next spring, I will add fertilizer to the ground and then put the plastic down again to warm the soil. I do try to reuse as many holes as possible, but after 2 or 3 years, you will probably have to purchase new plastic.
How many years I get out of the plastic is largely dependent upon the thickness of the plastic. The 6 mil holds up much better than the 4 mil. And if you add a layer of mulch to the top of the plastic, you can probably get another year or two from it.
I will be the first to admit that using black plastic in the home garden isn't for everyone. However, you need to weigh the cost of the plastic against your watering costs.
Many people may come out better using plastic in their home garden as the black plastic acts as a moisture barrier that holds the water in the soil so it doesn't evaporate.
Black plastic also provides weed control. It will smother out perennial weeds so you'll not only save time watering the garden but weeding it too.
Have you ever used black plastic in your garden? Is this a method you would be interested in trying? If you have any questions about using black plastic in your garden, leave your question in the comments. I'll be glad to answer them if I can!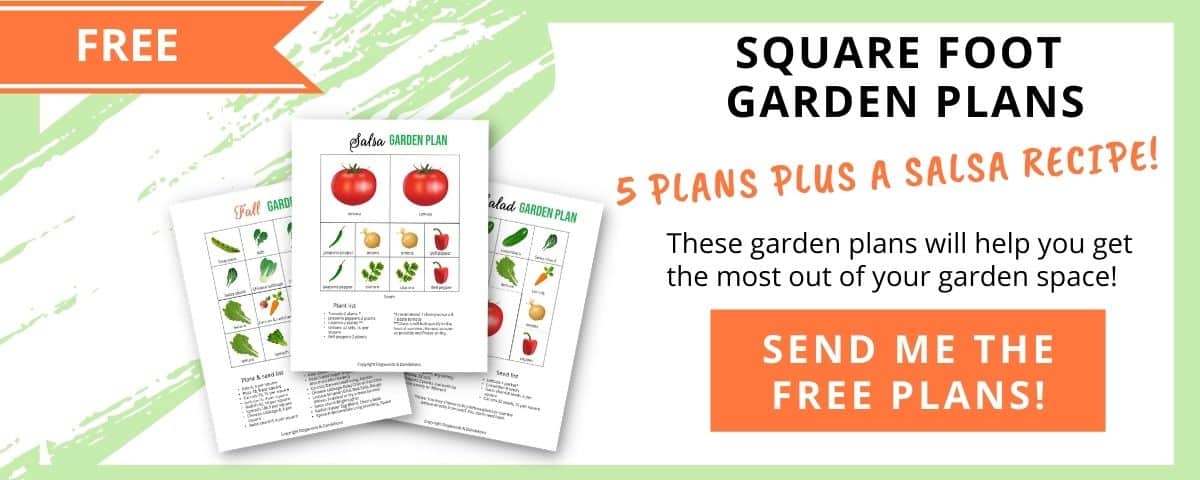 Related Posts