Homemade Birdseed Ornaments-The good, the bad, & the ugly
Inside: After testing 3 different homemade birdseed ornament recipes, I discovered the easiest way to make the best birdseed ornaments.
You may be wondering why on earth I'm posting about homemade birdseed ornaments on a gardening blog.
Well…Birds are great to have in the garden. Yes, they occasionally peck a hole in your perfectly ripe tomato or steal a few blueberries from your bushes, but they have their place in the garden too.
Birds help control bug populations in our gardens. Having wild birds around can keep insect damage to a minimum.
And this is the time of year when they have trouble finding food. There usually isn't much growing in your garden for them to eat right now nor are there many bugs flying about.
So on the quest to feed our feathered friends, I started looking into homemade birdseed ornaments.
I tried 3 different "recipes" with varying results. I've shared the good, the bad, and the ugly of each recipe below. I've also shared what we are choosing to do instead.
Affiliate Disclosure: Please note that some of the links in this article may be affiliate links and I may receive a small commission if you purchase something through a link. It will not change your cost. As an Amazon Associate, I earn from qualifying purchases. For more information, see my disclosures page.)
Birdseed Ornaments Made Using Gelatin
The Good
The first recipe we tried used unflavored gelatin, light corn syrup, hot water, and birdseed. You mix the ingredients, let the mixture stand for about 30 minutes, and then press it into metal cookie cutters placed on a piece of parchment paper.
Add a piece of straw to make a hole for the string later. After refrigerating the ornaments overnight, you pop them out of the cookie cutters, remove the straw, and tie a string or a piece of twine through the hole.
The ornaments we made were beautiful and came out well. I hung a couple in the tree right outside our kitchen window. It didn't take long for the birds to find them.
The Bad
My first mistake was not hanging them where the birds had a branch below the ornament to sit and eat. We watched a poor cardinal struggle to get a couple of bites of the ornament.
So I relocated the ornaments where they hung near a tree branch for the birds to sit on.
The next morning, we had a rainstorm that brought a bunch of wind. The ornaments fell to the ground.
I'm not sure whether it was the wind or the rain that brought them down, but they didn't last long. Luckily our birds are fairly resourceful and they found the birdseed anyway.
The Ugly…Mold.
Many people reported that the gelatin mixture grew mold after several days. While we didn't have this problem because I kept ours in the freezer, many different blogs I checked had people reporting mold in the comments.
That's definitely not something we want to feed our feathered friends.
I had put the extra ornaments in the freezer, so I will continue to pull them out one or two at a time over the span of a couple of days. But I will be sure to check each day for mold and promptly remove them if I spot any. If you use this method, proceed with caution.
So on to the next recipe.
Coconut Oil BirdSeed Ornaments
One recipe I found used coconut oil, peanut butter, and birdseed. I knew that coconut oil melts at 76 degrees, but I was hoping it would be ok in the middle of January.
The Good
This recipe directed me to melt the coconut oil and peanut butter and then stir in the birdseed. A very simple recipe and I had everything in my pantry. Then I used a small spoon to press the birdseed mixture into our favorite cookie cutters on a baking sheet covered in wax paper.
The Bad
As you can see from the pictures above, it started seeping under the cookie cutters onto the baking sheet. I tried refrigerating the mixture for a bit, but I knew if I let it get too hard, it would solidify and I wouldn't be able to get it in the cookie cutters.
Once the birdseed mix was in the cutters, I used a piece of plastic straw to poke a hole in the top of each ornament. Then, I refrigerated the ornaments until they hardened.
The Ugly
One ornament broke as I was trying to pop it out. The others, while difficult to get out, came out in one piece. Unfortunately, I didn't get the straws all the way to the bottom of the several.
I made a mess of the straws too, trying to get them through the mixture. And they only lasted a couple of hours before they fell to the ground on a cloudy day with a high of 38 degrees.
Unfortunately, I can't recommend this recipe either.
Birdseed Ornaments Using Shortening
The Good
I saw a recipe online that used shortening and the first thing I did was research whether shortening is OK for birds to have. The Audubon Society uses it in their recipe for suet cakes so they apparently think it won't harm our birds.
I would have liked to make their suet cake recipe. I was pulling ingredients out to try it too.
Then I noticed that it said they weren't recommended in temperatures above 50 degrees. Here in NC during the winter months, we can have 30-degree highs one day and 70 the next.
There was no way that would work in my climate. Plus, I don't have a suet feeder as they suggest.
The shortening recipe I found was the same as the coconut oil birdseed ornament recipe, except it didn't require you to melt the shortening and peanut butter.
It mixed easily and it was easy to spoon the birdseed mixture into the cookie cutters on a cookie sheet and into a silicone muffin pan without incident. Per instructions, these went into the freezer to set up.
The Bad
I really wondered how they would hold up as the mixture was extremely soft going into the cutters. After freezing these overnight, I popped them out the next morning.
They all came out of the cookie cutters quite easily. Before they had a chance to warm up, I immediately took them outside to hang them.
The Ugly
It was 35 degrees at the time so I was hopeful the shortening would stay firm. But no. This one was an epic fail.
I barely got one ornament hung in the tree before the string cut through the shortening and it came crashing to the ground. The only way I could see this recipe working is if it doesn't get above freezing all winter. (And I'm still not sure it would work then!)
Another epic fail!
The Reliable Standby – Pinecone Birdseed Ornaments
Finally, we went with the old standby, pinecone ornaments. You simply smear peanut butter (or another nut butter or sun butter) on a pinecone and roll it in birdseed.
The hardest part of making these is tying a string around a prickly pinecone. (Tie the string around it BEFORE you roll it in the peanut butter!)
These can also be messy, and not quite as pretty, but they do work well. You also can use all the ingredients at room temperature and don't have to wait to freeze them. They can be made in a matter of minutes.
Within 10 minutes of hanging mine in the tree outside our kitchen window, I had a beautiful cardinal happily munching on it!
These are also the only homemade birdseed ornaments that I feel would hold up in warm weather.
But What If I Don't Have Pinecones?
If you want to make these but don't have pinecones, you can buy them here. However, you can also use toilet paper tubes or cardboard to make birdseed ornaments.
If using toilet paper tubes, punch holes on either side of the tube and tie a string to both sides, allowing several inches of string between the holes so you can hang the ornament.
Smear the tube with peanut butter or sun butter and roll it in birdseed.
If using cardboard, choose sturdy cardboard. Thin cereal boxes will not hold up to the birdseed and peanut butter. First, cut the cardboard into decorative shapes like stars or bells if you choose, though a simple square will work just fine.
Punch a hole through the top of the cardboard where you want to hang it. Then thread string or yarn or wire through the hole.
Smear both sides of the cardboard ornament with peanut butter and dip each side in birdseed, gently pressing it into the peanut butter. Hang the finished ornament outside on tree branches for the birds to enjoy and have fun watching the wide variety of birds that will likely visit your backyard.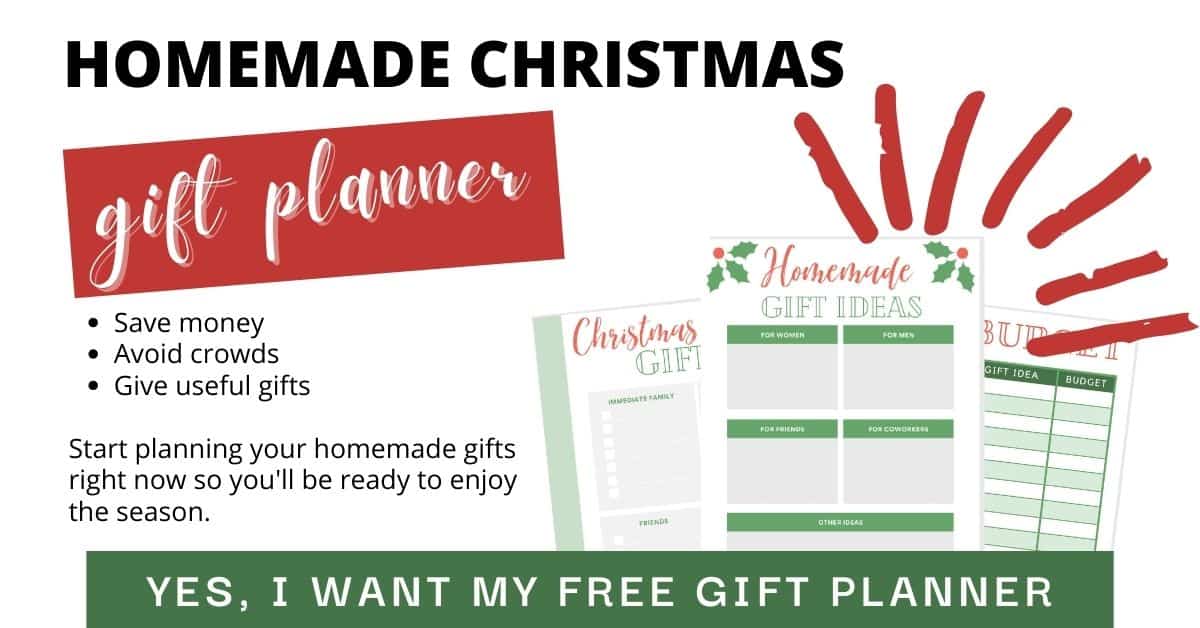 To Package as Gifts
Homemade bird seed ornaments make great handmade gifts for the holiday season and are a great project to make with kids. Making homemade gifts is a great way to teach children about the spirit of giving during the Christmas season.
To package these ornaments, I recommend packing each one into a plastic bag and then in a box with some tissue paper as padding.
If you are giving several you can then pack them into a larger box or gift bag. These ornaments are a great gift idea for bird lovers or grandparents who may have everything they need and are hard to buy for.
Proceed With Caution When Making Homemade Birdseed Ornaments
While making homemade birdseed ornaments can be fun, be sure you monitor the ornaments after you hang them out. I can't really recommend any of the first 3 recipes as I feel they all have their flaws.
Personally, from now on, we will stick with the pinecone version. It's easy, works really well, holds up in warm weather, and our backyard birds actually seemed to prefer the pinecone bird feeders.
After two days, the pinecone ornament was nearly empty of seed, while the gelatin one had been largely ignored. The ones that crashed to the ground were eaten by squirrels and a few wrens that came along.
So, have you ever made birdseed ornaments before? What recipe did you try? Did you have any trouble with mold growing on them or them falling to the ground?
Related Posts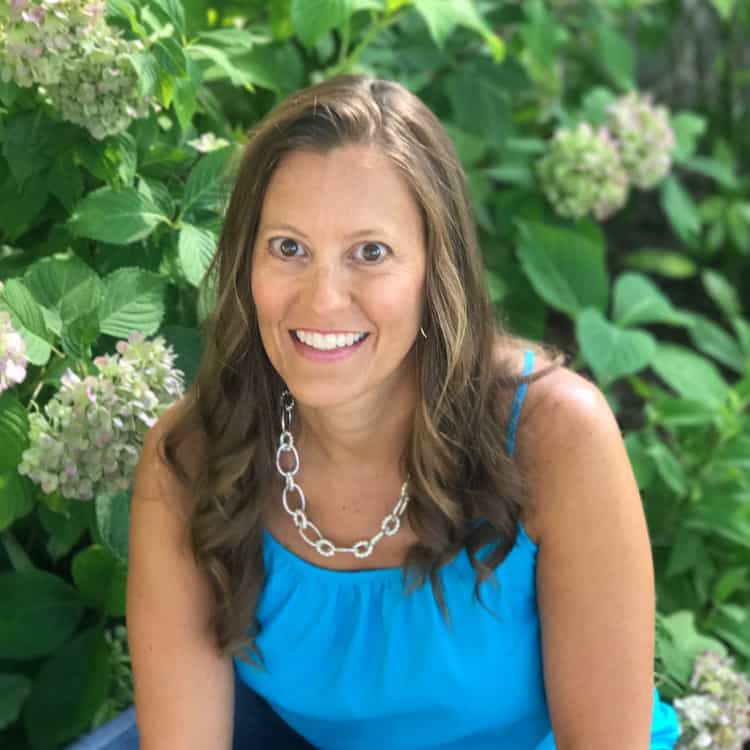 Meet Julie
I'm a farm girl born and bred in North Carolina. I've been growing a vegetable garden for over 20 years (and helping my Mom grow hers even longer). I've been raising chickens in my bathtub and backyard for 12+ years. I believe that homegrown food can be made simple. Let's get started.