Homemade Christmas Ornaments
Every year when we decorate our Christmas tree, I've noticed that the homemade ornaments are the first ones everyone pulls out to hang on the tree. We often have an assortment of purchased ornaments that, while pretty, remain in the bottom of our Christmas ornament tote.
Since I love to decorate our Christmas tree with homemade Christmas ornaments, we try to make new ones every year. We've often done this as part of our 12 days of Christmas family tradition.
Each year as we pull out our ornaments, it brings back a flood of memories from when my kids were small.
We also have an Advent festival at our church each year where we get together and make ornaments one Sunday afternoon. It is such a fun time as everyone, young and old, gets to participate.
In anticipation of that, I started researching easy do-it-yourself Christmas ornaments you can make at home. I decided to share some of the best ones here in case you want to do something similar at your church or just make your own homemade Christmas ornaments with your kids.
Affiliate Disclosure: Please note that some of the links in this article may be affiliate links and I may receive a small commission if you purchase something through a link. It will not change your cost. As an Amazon Associate, I earn from qualifying purchases. For more information, see my disclosures page.)
Ornaments Made From Fabric
Felt Stars
These easy felt stars would be super cute and easy to make. Felt is easy to work with and easy on the wallet. You can stitch up these felt star ornaments for friends, family, coworkers, even the mailman!
Make them all the same or customize each ornament for its recipient. You can usually find everything you need at The Dollar Tree.
For the Home Alone Fan
Are you familiar with Home Alone? This cross stitch Christmas ornament is based on the now-classic film! If you cross stitch this would be an easy ornament to make for the Home Alone fan.
The tutorial even includes the pattern and it's super easy even if you've never cross stitched before.
Homemade Ornaments Made With Beads
Beaded Star Ornaments
While we are making star ornaments, you can also use beads to make some lovely star ornaments. This tutorial from Emma at Gathering Beauty shares the step-by-step process to make these gorgeous ornaments. With lots of photos, you'll be able to make a bunch of these in no time.
Beaded Spiral Ornaments
These beaded spiral ornaments would be a great way to use leftover beads from making jewelry. You can use an assortment of beads or all of one type.
This would be a great craft to do with the girls on a girl's night out or as part of a cookie exchange. Set out an assortment of beads and let your friends go to work.
I absolutely love these ornaments and can't wait to make some myself this year.
Ornaments Made With Items Found Around Your House
Cupcake Liner Ornaments
If you have lots of cupcake liners around the house, you can use them to make beautiful Christmas ornaments. Susanne from Lil Tigers shares how to make 3 different ornaments – a snowflake, an angel, and a Christmas tree.
While these ornaments are geared toward young children, I think they are pretty enough for adults to enjoy making too.
Mason Jar Ring Ornaments
If you've been around my blog any length of time you know I love my Mason jars. But I always have so many extra rings since I reuse the same ones over and over.
This tutorial from Karen at When Is Dinner shares how to make ornaments using those extra rings. They make use of items you probably already have at home to create a rustic holiday ornament that will look perfect on your tree this year.
Borax Crystal Ornaments
I love the ornaments that my kids have made and these Borax crystal snowflakes would be so much fun to make with the kids over Thanksgiving or Christmas break. Not only will they be making cool ornaments for your tree, they will also learn some science in the process.
Ornaments Using Christmas Balls
Marbled Ornaments
You only need a few items to make your own pretty, swirly holiday ornaments. This method will decorate the outside of the ornament so you can start with any color of Christmas balls that you want.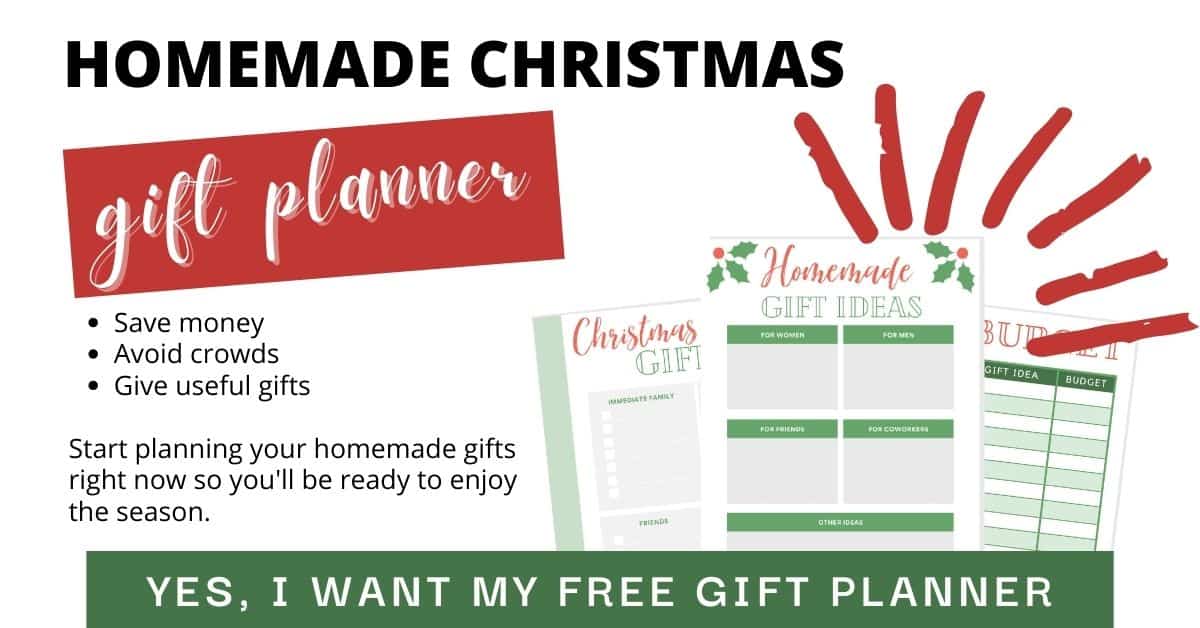 Candy Cane Marbled Ornaments
If you prefer to use clear glass or plastic ornaments, you can use acrylic paint on the inside to turn the plain ornaments into beautiful swirled multicolored ornaments.
You can make a whole batch pretty inexpensively and if you don't want to use red and white you can choose any colors you like. These would be great to make if you needed a few extra ornaments for a color-themed tree.
Alcohol Ink Ornaments
I have never worked with alcohol ink but this tutorial on how to make alcohol ink ornaments looks like so much fun. I especially think my kids would enjoy making these as they are a bit older and can handle the ink better than younger kids might.
Glitter Balls
Shea from Glitter and Bonbons has these adorable glitter ornaments that would look beautiful on any Christmas tree. They would also be perfect to tie onto Christmas packages when you give them.
For Those That Love Disney
This Disney-inspired Christmas ornament will remind you of Mickey. Made with several Christmas balls and a couple of buttons, you can create this ornament in just a few minutes or make a bunch and give them to all your Disney-loving friends.
Homemade Ornaments Made With Paper
Twisted Paper Ornaments
These pretty twisted paper ornaments are a fun holiday project the entire family can enjoy. They make great gifts or are perfect for adding to your own ornament collection.
You can pick card stock to match your interior or your holiday color scheme. Choose gold and white, red and green, stripes and polka dots, or mix and match different prints for a fun design.
Paper Angel Ornaments
These easy angel ornaments are simple enough for kids to make but nice enough for adults to enjoy too. You probably have most of the items you need around the house.
These were a hit at our church Advent festival one year and they continue to decorate our Christmas tree each year.
Wood Slice Ornaments
Wood slice ornaments are super cute, especially on a rustic or farmhouse Christmas tree. There are several ways to make them.
If you have a vinyl cutting machine like Cricut, Silhouette, or ScanNCut you can use it to cut out designs that can be placed on the wood slices. Craft Hustle Directory has a great tutorial that walks you through the entire process.
But you can also make nice wood slice ornaments without a vinyl cutting machine. These easy ornaments don't actually require any tools at all. You can order the wood slices with the holes already punched and use sharpies to make the designs.
You can find the complete tutorial for using Sharpies to decorate wood slice ornaments here and even download some patterns to make the designs even easier to create.
And if you prefer a painted look, these hand-lettered wood slice ornaments are painted with a chalkboard finish paint before using a Sharpie to write your choice of words on the ornament.
Recycled Wine Cork Ornaments
If you or someone you know drinks wine, these cute wine cork ornaments would be simple and fun to make. Heather from Artsy Karma uses washi tape to decorate the wine corks.
And when you add a few other supplies, like paint pens and rhinestones and beads, you've got a colorful decor "dangle." I'm hoping to get my hands on some wine corks and try these out myself.
Heather also does something really cool with these. She enjoys making random people happy. So, she plans to hang these charms on the handle of the door on mailboxes in her neighborhood. What a great idea!
Ornaments That Will Make Your House Smell Good
Easy Do-It-Yourself Essential Oil Ornaments
For these homemade essential oil ornaments, you mix up a homemade clay mixture that uses ingredients you probably already have on hand.
You can cut the ornaments out with cookie cutters and let them air dry or you can bake them. Then, you can decorate the ornaments with paint, or leave them plain white. The choice is yours.
Add a few drops of essential oils (my favorite is Plant Therapy's Christmas Tree) and you can have the smell of a real tree without all the mess.
Orange Pomander Ornaments
These orange pomander ornaments are a wonderful craft to do as a family because they are easy enough for an elementary-aged child to do with little assistance.
However, grown-ups can add intricate details and create ornaments that are fit for a magazine-ready tree! They will make your house smell amazing
Ornaments for Outside
We love to make birdseed ornaments for our feathered friends. But many recipes have been an epic fail. But after trying 4 recipes, I found an easy birdseed ornament recipe that works!
We make these simple ornaments all winter long and hang them in our crepe myrtle tree right outside the kitchen window. We absolutely love watching the birds come to eat while we enjoy our own meals.
With over 20 homemade Christmas ornaments, you are certain to find something new to try this year. I would love for you to pin this post so you don't lose it!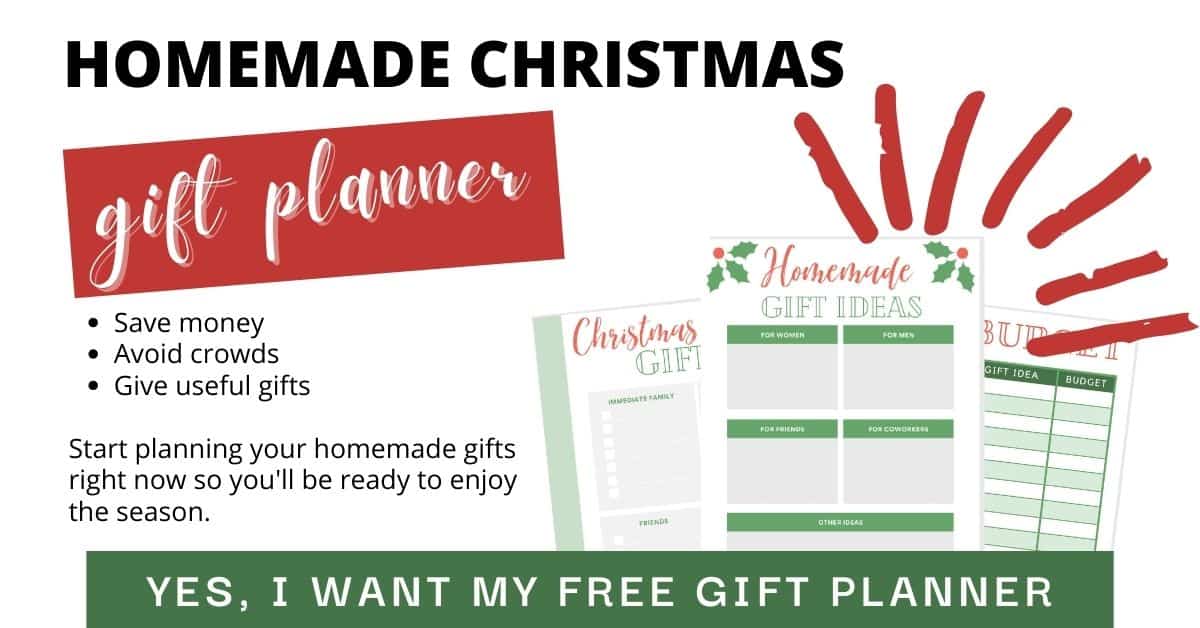 Related Posts