Growing Vegetables in Containers
If you've been following my blog for any length of time, you know I want everyone to try to grow some of their own food. But I always want to you start small.
For those that aren't ready to start a full garden, I want to share how growing some vegetables in containers can provide you with some fresh produce. This is the perfect solution if you only have a balcony or a small yard. (Or if you aren't ready to go full-on with an in-ground or raised bed garden.)
Affiliate Disclosure: Please note that some of the links in this article may be affiliate links and I may receive a small commission if you purchase something through a link. It will not change your cost. As an Amazon Associate, I earn from qualifying purchases. For more information, see my disclosures page.)
Pros and Cons of Growing Vegetables in Containers
Just like any type of garden, their are pros and cons to growing a container garden.
Pros
One of the best reasons to grow a container garden is that you can grow something, even if you don't have space for a garden in the ground. As long as you have a balcony or deck that gets some sun, you can grow a few vegetables.
There is a wide variety of vegetables that can be grown in containers if you so desire. If you have the space to put lots of containers and don't mind watering often, you can grow a sizeable amount of produce to eat.
Cons
One downside to growing vegetables in containers is that the vegetables have to be watered regularly. During the summer, this could even mean every day.
One thing that helps to reduce how often you need to water is to use larger containers than you really need. They cost more upfront, but you don't have to water as often since the extra soil will hold more water.
Another downside to container gardening is the expense of the containers. However, if you are only planting one or two vegetables, you may be able to re-purpose containers you already own.
If aesthetics is not your goal, you can even plant a few vegetables very cheaply in 5-gallon buckets. Just remember to drill holes in the bottom for drainage.
A third problem with growing vegetables in containers is that there are some vegetables that you just can't grow in pots. Vegetables like corn, okra, and melons take too much space to grow well above the ground.
And finally, some vegetables may not yield as much produce as plants grown in the ground. However, some homegrown produce is always better than no homegrown produce.
Even with the downsides, I think container gardening is great for anyone who doesn't have the time or space to grow an in-the-ground garden. I still use a few containers in my own garden every year. With so many vegetables that you CAN grow in containers, I think everyone should give it a try.
Containers to Use for Your Garden
There are many types of containers you can use to grow a container garden.
Earthboxes
My favorite containers to grow vegetables in are Earthboxes. I have had mine close to 10 years now, and unfortunately, I have abused them. I have left them in the yard all summer and all winter, and they still work well.
The only noticeable problem with mine is some mild discoloration of the box itself and that is because they have been left in the sun, year after year.
I love Earthboxes because they have a water reservoir that you can fill and they will keep your plants watered for quite a while. This means I don't have to water daily.
I use my Earthboxes for growing lettuce because I can move the lettuce to a shady spot in my yard when the temperatures soar in the summer. This prolongs my harvest for a couple of weeks.
I have grown carrots in Earthboxes too, and they love the loose soil of containers. But you can grow any number of vegetables in them, including tomatoes and peppers, herbs and flowers. This year I am growing tomatoes and cucumbers in mine as well as a few herbs.
Repurposed Containers
If you want to reduce your costs, you can also grow a few vegetables in almost any kind of container, provided it has drainage holes (or you can add them.) Old flower pots, buckets, even old storage totes can be used to grow vegetables.
I would steer clear of any type of container that may have contained toxic chemicals, but otherwise, you are only limited by your imagination as to what you can use.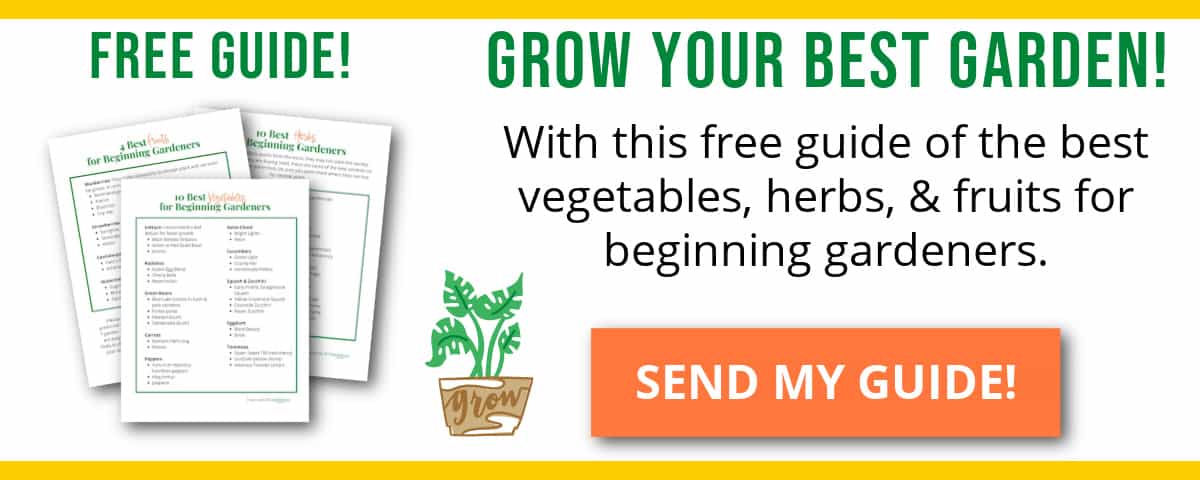 Grow Bags
Nowadays stores even sell what are called "potato bags" or grow bags that can be used to grow any number of vegetables. They come in many different sizes from 1 gallon all the way up to 100 gallon.
For growing most vegetables, I recommend the 10 gallon but the 15 gallon will be better for indeterminate tomatoes.
I purchased grow bags last year and grew potatoes, carrots, lettuce, and several other vegetables in them. These are a cost-effective way to grow vegetables in containers.
I love my grow bags because they have handles and I can move them around in the garden or into the shade by myself. (I have the 10-gallon size.) You can bet I will continue to use them in addition to my raised bed garden every year.
What Kind of Soil Should You Use to Fill Your Containers?
Once you have decided on containers, you need to fill them with soil, but not just any dirt. Don't go out back and dig up dirt from your yard.
You need to spend the money on good quality potting soil. This can make or break your success in growing plants in containers. A good quality potting soil will contain additives to help hold water and improve drainage.
Usually, perlite or vermiculite will be included. (What's the difference between perlite and vermiculite? This article explains it well.) I would rather see you use recycled containers and spend your money on good soil. It truly will make all the difference in your success.
Recommended Varieties
When choosing varieties of vegetables to grow in containers, look for words like dwarf, patio, space-saving, or compact in the plant descriptions. Many of these are specifically bred to grow in containers and you will likely have more success with these varieties.
However, feel free to experiment if you are so inclined. Many vegetables that aren't compact can still be grown in containers with enough space and proper care.
Tomatoes-Red Robin, any of the Tumbling Tom series, Bush Early Girl, & Big League
Cucumbers-Patio Snacker, Salad Bush, Spacemaster, Bush Pickle. All varieties will need to be trellised.
Lettuce-Almost any variety of leaf lettuce will work in a container. Head lettuce doesn't grow as well since it needs a bit more space than leaf lettuce. For more information on growing lettuce, check out this post.
Carrots-Shorter varieties will do best unless you have a very deep container. Carrot roots go down much farther than the actual carrot itself. Ones that are suitable for clay soil like Parisian, Danvers Half-Long, Nantes, and Little Finger Baby make great carrots to grow in containers. Read more about growing carrots here.
Peas-Sugar Ann is a compact snap pea and Little Marvel and Maestro are compact green peas that will do well in containers. You can learn more about growing peas here.
Peppers-King Arthur is a red full-sized bell pepper that grows on a compact plant and is great for containers. Yum-Yum is a "snack size" or "lunchbox" pepper that is perfect for container gardening and comes in a variety of colors. See this post for more information about how to grow peppers.
Herbs-Many types of herbs do well in containers. You can often plant several herbs together in one container or plant one herb among a few varieties of flowers. Oregano is particularly well suited to this arrangement.
Flowers-I also like to include a few flowers in the containers among the vegetables. If I don't have room, I'll place a container or two of flowers near the vegetables. A few marigolds or petunias will add lots of beauty to your container garden. The flowers will also help ensure that bees visit your vegetables so everything gets pollinated.
Vegetables Not Suited for Containers
Unfortunately, there are a few vegetables that don't do very well in containers. Neither corn nor okra is a good candidate for container gardening. Both grow very tall and you need a good bit of either vegetable to get a decent harvest.
Most melons, including cantaloupe, watermelon, honeydew, and others need too much space to grow well and produce fruit in containers.
For More Information About Growing Vegetables in Containers
For more container ideas, including some unusual containers to use check out the book Container Gardening Complete by Jessica Walliser. This book is subtitled "Creative Projects for Growing Vegetables and Flowers in Small Spaces" and it delivers on this promise.
The book shares so many interesting ways to grow not only vegetables but flowers in many creative containers. Most of these container gardens are beautiful as well as functional. It is a worthwhile book for anyone who grows anything in containers.
I also recently purchased The Vegetable Gardener's Container Bible by Edward C. Smith. This book has lots of tips on how to pick the perfect pot (or pots) for your container garden. It also includes a how-to guide on making your own self-watering containers.
Tell Me About Your Garden
I would love for you to tell me more about your garden. Do you grow in containers? In a traditional row garden? In raised beds? Or do you want to start a garden but don't know how? Leave me a comment so I can help you grow your best garden ever.
Related Posts