Do you or your family members have smelly shoes or stinky feet? Instead of purchasing shoe powder why not make your own? This DIY shoe powder is so easy to mix up with ingredients you may already have in your home.
You can skip the unknown ingredients of commercial store-bought foot powders and eliminate stinky shoes with this easy do-it-yourself project.
This homemade shoe deodorizer only takes 3 ingredients and can be mixed up in a matter of minutes. We will use arrowroot powder, baking soda, and some essential oils. If you don't have arrowroot powder you can also use cornstarch.
Let me briefly explain why I chose each ingredient for the homemade shoe powder. First, arrowroot powder or cornstarch is used to absorb moisture in your shoes.
The baking soda will help to remove the odors left by smelly feet. And, depending on the essential oils we choose, they can help prevent the growth of bacteria, remove odors, and provide a cooling effect when you slip your shoes on.
Affiliate Disclosure: Please note that some of the links in this article may be affiliate links and I may receive a small commission if you purchase something through a link. It will not change your cost. As an Amazon Associate, I earn from qualifying purchases. For more information, see my disclosures page.)
How To Make DIY Shoe Powder
To make your homemade shoe powder you need:
1/2 cup baking soda
1/2 cup arrowroot powder (or cornstarch)
10-20 drops of essential oils (see below)
Mix baking soda and arrowroot powder (or cornstarch) in a glass jar or small bowl. Add 10-20 drops of essential oils and use a spoon to mix and press the mixture to distribute the essential oils. Your shoe powder is now ready to use.
Sprinkle a small amount of powder in shoes and allow to sit overnight. Shake the powder out of the shoes over the trash can the next morning. Because this is an all-natural product, it won't hurt your feet if a bit of the homemade foot powder remains in the shoes.
You can find a printable copy of this shoe powder recipe at the bottom of this post.
If you prefer to make reusable sachets that contain the shoe powder, keep reading below.
This powder works well as a shoe deodorizer to remove foot odor from pairs of shoes, work boots, and cleats but it will also help remove moisture from sweaty shoes and prevent bacteria growth.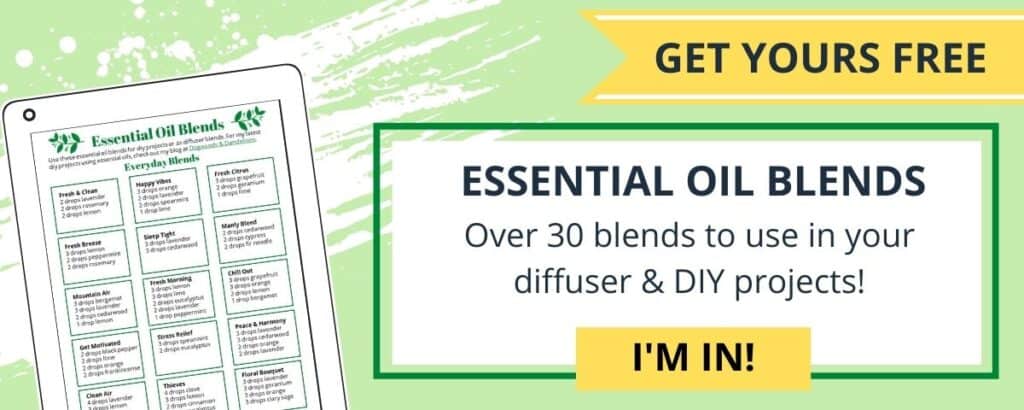 Essential Oils For Shoe Powder
While you can use almost any essential oil combination for your DIY shoe powder, some essential oils are actually beneficial to help remove odors.
Tea tree essential oil is antibacterial and antifungal so it makes a great essential oil to add to our shoe powder.
Eucalyptus is also said to have antiseptic and antifungal properties.
If you choose to use peppermint essential oil, it can provide your feet with a cooling sensation as you slip your feet into your shoes in the morning. (This only works if you are using the powder directly in your shoes.)
My favorite essential oils to use in this homemade shoe powder are:
6 drops tea tree
6 drops eucalyptus
6 drops peppermint
If you are looking for some new essential oils, Plant Therapy is my favorite brand. They also offer free shipping on any size order, whether you order one oil or twenty.
If you don't have these essential oils, you can use any oils you choose. (Lavender is a good essential oil that most people have on hand.)
How to Make Homemade Shoe Powder Sachets
If you don't want to have to dump out the shoe powder every morning, you can make sachets to hold the powder.
If you can sew, you can make pouches, add the powder and sew them shut. (The Pioneer Woman has a great tutorial on how to make homemade sachets.)
Otherwise, a good option would be to purchase some muslin bags. Add some of the shoe powder to the bag and pull the drawstring tight. Just be careful placing them in your shoes or the powder may leak out a bit.
In the long run, this may save money as you can reuse the bags for quite a while. However, eventually, the shoe powder will need to be replaced as the baking soda will lose its odor-absorbing ability.
The essential oil blend will also lose its fresh smell as well as its antibacterial and antifungal properties. And after a while, the arrowroot powder or cornstarch won't be able to absorb any more moisture either.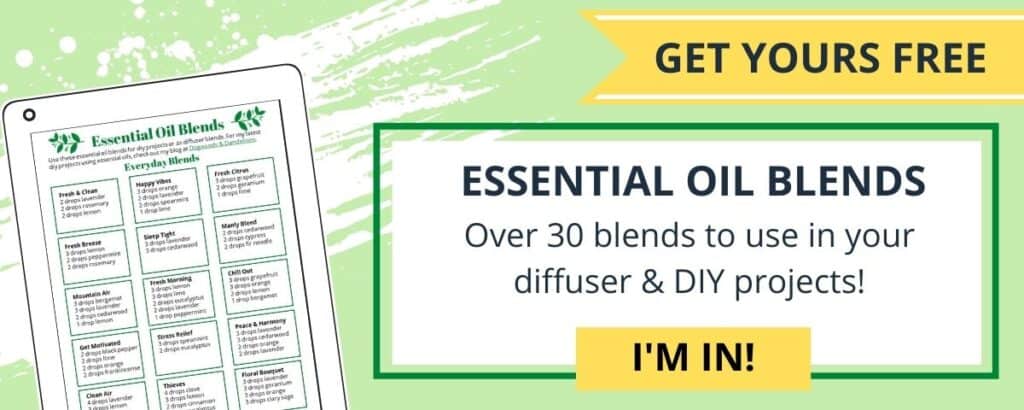 For some of my other favorite DIY projects, check out these posts:
How to make Homemade Sugar Scrub. This simple recipe is also great to help remove unpleasant odors from your hands and feet while providing gentle exfoliation.
DIY Foaming Hand Soap is a great way to save money on hand soap for your kitchen and bathrooms.
And if you are having trouble with cracked hands and feet, a Homemade Lotion Bar will help soothe sensitive skin without the harsh chemicals and fragrance oils of commercial lotions.
DIY Shoe Powder
This easy homemade shoe powder will help remove odors from smelly shoes.
Ingredients
1/2

cup

baking soda

1/2

cup

arrowroot powder or cornstarch

10-20

drops

essential oils*
Instructions
Mix baking powder and arrowroot powder together in a glass jar or small bowl.

Add essential oils and stir well, pressing with a spoon to break up the essential oil drops and distribute them evenly.

Sprinkle shoe powder in shoes and allow to sit overnight. Shake powder out of shoes over the trash can before wearing.
Recipe Notes
*While you can use any essential oil blend, I like to use:
6 drops tea tree
6 drops eucalyptus
6 drops of peppermint
Please remember this is not a substitute for professional medical advice. If you think you have a fungal infection please visit your doctor for proper diagnosis and treatment.